About Us
---
Select Custom Joinery is a small family based cabinet making business on the outskirts of Hall ACT, Australia.

If you are currently researching for your project and you are looking to use materials such as: timber, recycled timber, plywood, bamboo and concrete, these are the materials we specialise in using.

If you are after a truly customised service - no limitations with regards to standard sizes or materials, curves or shapes - we will happily work with you to find the solution that works for you.

If you are looking for high quality work - we believe if you are going to commission a custom made piece - whether it be your kitchen, a piece of fine furniture or built-in bookshelves - you deserve to receive a quality product that is going to last.

If you are looking to work with sustainable products - a kitchen made from eco friendly materials, or custom built furniture from recycled timber and everything in-between, you are in the right place.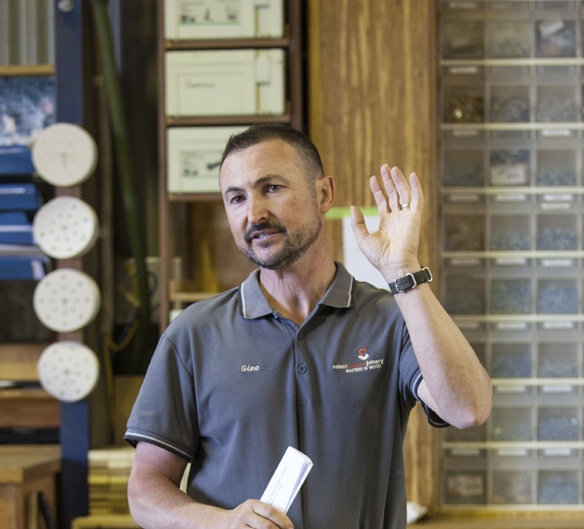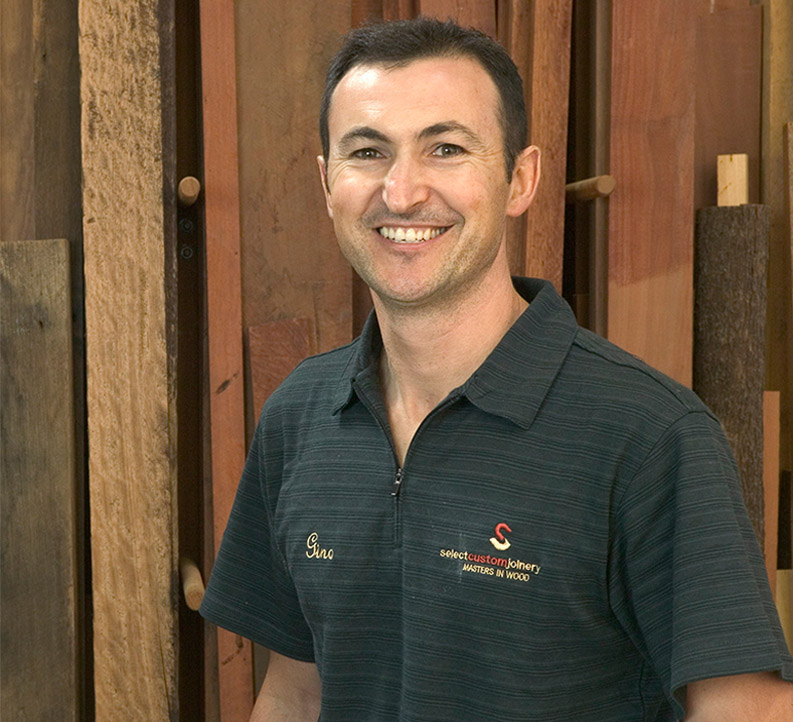 Gino Monteleone
---
Gino Monteleone runs the workshop and is a qualified cabinetmaker with over 30 years experience in the industry. Gino began his apprenticeship in the days when being a cabinet maker meant building furniture from solid timber. While the industry has changed significantly in this time, Gino has learned to combine his love of furniture making with the industry's modern advancements, such as computer aided design.

Before beginning Select Custom Joinery, Gino spent 13 years working in both the workshop and office of small and large joinery businesses, working on commercial projects, OH&S (now WHS) and Quality Assurance.

After 10 years with the one business, Gino decided he wanted to go back to what he loves doing; working hands-on and in 2000, Select Custom Joinery was born.

When not working in the business, Gino can often be found on the property; fencing, landscaping and growing vegies. Or doing dad stuff with his two boys.
Robyn Monteleone
---
Robyn Monteleone runs the office. Robyn has a BA Communications (Advertising/Marketing) and has spent the last 20 plus years working in marketing and office management in both small business and the corporate sector.

During her time in the corporate world Robyn worked on national marketing campaigns and event management - working to implement the campaigns and events at the local business level.

Together, Gino and Robyn make a good team, complementing each other's strengths and working together to run the business, focussing on providing a quality product and customer service.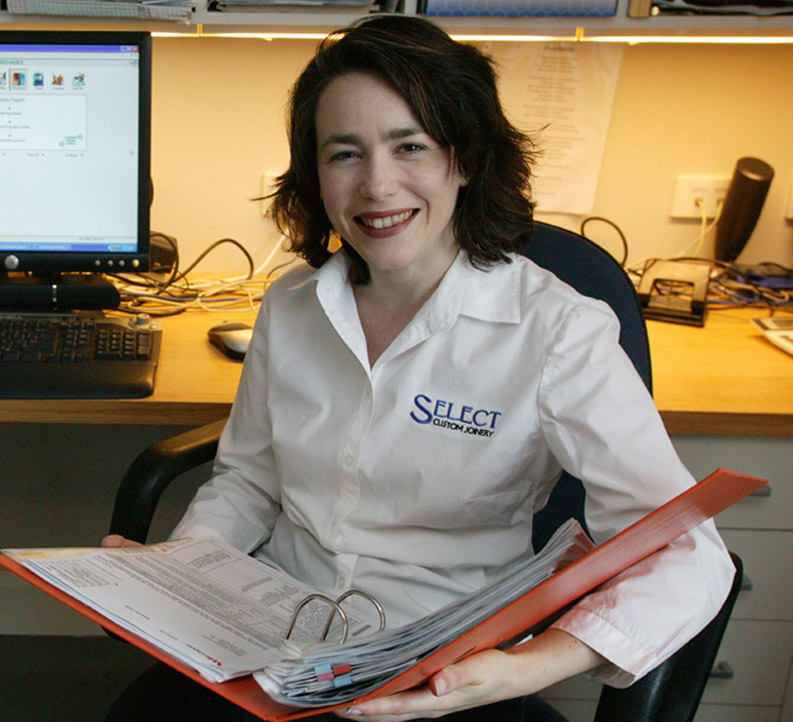 Craig
---
Craig joined us in 2010 for work experience and never left. He is now a qualified cabinet maker after completing his apprenticeship with us. In 2014 Craig won the FIAA NSW/ACT Apprentice of the Year Award and the AWISA NSW/ACT John Tiddy Memorial Award.
Tom
---
Tom joined us in January 2014 and is now a qualified cabinet maker after completing his apprenticeship with us. Tom has discipline and determination and in 2017 won the FIAA Cabinet Maker Apprentice of the Year.
Griffin
---
Griffin joined us in 2019 and is currently in the first year of his apprenticeship as an Australian School Based Apprentice. Griffin was awarded the Bronze medal in the 2019 World Skills Cabinetmaking competition.