Pezzo Plywood Kitchens – Transportable and Build on-site – DIY option
Here are some happy snaps of Pezzo kitchens and joinery from across Australia as far afield as Western Australia, Victoria and Queensland. These pics show the diversity of Pezzo and the different looks that can be achieved. What do you resonate with?
Happy Snaps of Pezzo Plywood Kitchens and Joinery
About Pezzo
Placeholder used to align these two headings
Pezzo (pronounced pet-zoh) is Italian for 'piece'. A tribute to Gino's Italian heritage and a reference to the way our new Pezzo kitchens are put together piece by piece, on-site. If you are looking for a solid, sustainable, high quality plywood kitchen with a price tag more affordable than a custom plywood kitchen – Pezzo is what you have been looking for. And the good news is, Pezzo is so versatile it can be used for more than just kitchens, it can also be used for laundry and bathroom cabinetry, bookshelves and entertainment units.
Our Pezzo kitchens and internal joinery are:
Made from plywood including the cabinetry
Easily transportable to anywhere across Australia
Assembled on-site and
Value for money
Pezzo is built using solid, sustainable, durable, high quality, furniture
grade plywood.
Plywood is a strong, durable material that will last over time.
More information on plywood and our other materials can be found
here</a >.
What does a Standard Pezzo Kitchen Look Like?
Here's one below.
Our Pezzo kitchens and internal joinery are:
Pezzo
Pezzo Custom
Cabinetry: Plywood
Cabinetry: plywood
Doors: Plywood
Doors:
Bamboo
Plywood
Timber
Timber with glass
Bamboo with glass
Bench top: Marmoleum
Benchtop:
Marmoleum
Timber
Bamboo
Other*
Drawers: Pezzo - an innovative drawer design with
patent pending. The drawers made from plywood
are transported in pieces, able to
be put together in only a few minutes.
Drawers:
Pezzo
Pezzo with a false front
Fingerjointed
*Depending on location, logistics and kitchen design.
I want to personalise my kitchen.
Pezzo Custom allows you to use the Pezzo system, while personalising the design with custom elements to make the kitchen suit you, your lifestyle and your personality.
I don't want to work around standard sizes, I want a custom kitchen.
If you are after a bespoke timber or plywood kitchen, our bespoke kitchen gallery is foundhereor feel free to ring us on: 02 6230 9414 or Email us from here.
Easily Transportable
Pezzo Kitchens are easily transportable. Each piece is carefully packed into a Pezzo box. Small – medium sized kitchens only need one box, large kitchens may need two boxes. The boxes are approximately 2000mm long x 800mm high x 750mm deep.The Pezzo box/es are then transported to site via a transport company. Once unpacked, the box transforms into your workstation and you can use it to assemble the kitchen.  The boxes are are delivered via tailgate, for hand unload.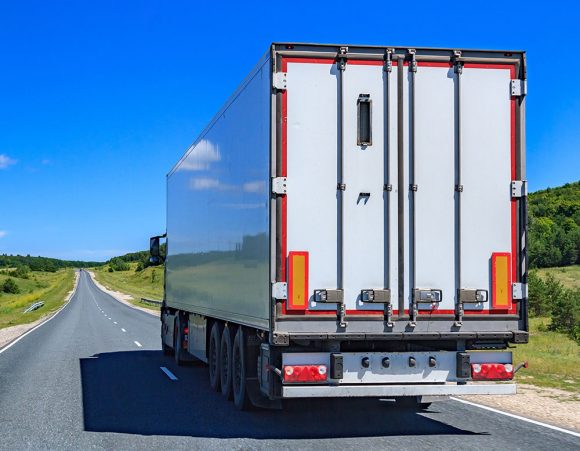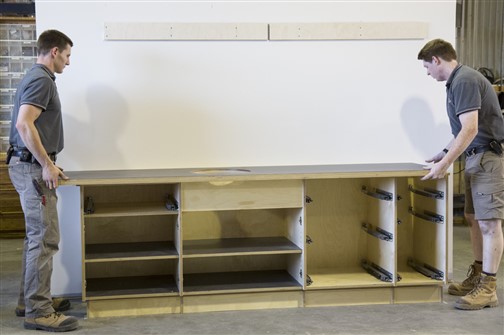 Assembled On-Site
Pezzo kitchens can be installed by: a builder, a kitchen installer, a carpenter or the owner. It is relatively simple to install and full instructions are provided. The Pezzo kitchen design is so innovative, two pending patents are in place; so the process is a little bit different to what you may have come to expect in putting together a kitchen. Pezzo kitchens are installed on the plinth. The plinth is installed first. The plinth is an innovative design enabling the installer to level each plinth in approximately 10 minutes or less. Traditional plinth systems often take our team half a day to scribe and fit. The Pezzo kitchen plinths are easy to level with minimal gaps and allow for uneven floors, without scribing or planing. The rest of the kitchen is put together, piece by piece on top of the plinth, with minimal fixtures and fittings.
Great Value for Money
The innovative design of Pezzo kitchens includes cost savings such as:
Standard sizes mean less workshop time to manufacture.
Less materials – Pezzo kitchens use an innovative structure which uses less materials than standard kitchens whilst maintaining the strength of the structure.
Less transport costs – transporting the kitchen in a box versus a truck makes transport more economical.
Self-installation or builder/carpenter installation – Pezzo kitchens are simple to install and come with full instructions. An average kitchen installation takes our team several days. Pezzo kitchens take less time to install and can be installed by others.
Pezzo kitchens are designed for people who want a kitchen using high quality, solid, sustainable materials such as plywood. High quality furniture plywood is a premium material. The Pezzo system provides some great cost-savings on a bespoke custom made kitchen and is transportable across the country.  Pezzo kitchens start at approximately $15,000 for a small kitchen.
I like the look of Pezzo Kitchens. What do I do next?
Step 1
Drawings and information. If you have drawings, send them through and we'll provide you with a quote. Rough measurements are fine for initial drawings and quotations.
If you don't have drawings, we'll be happy to work with you to design your kitchen. The Pezzo kitchen design fee is approx. $1200 depending on your kitchen. Fill out our design brief, send us through your measurements and we'll design your kitchen for you
Step 2
Accept the quote and pay a 10% deposit.
Your kitchen goes into our production schedule.
Finalise your design, measurements, materials and colours.
Step 3
Your kitchen is sent out to our workshop.
You are issued with an invoice for 50%.
Step 4
Your kitchen is packaged up for transport and transport costs finalised.
The final payment is invoiced.
Step 5
The transport company picks up your kitchen and delivers it to site.
Step 6
Delivery of your kitchen.
Step 7
Unpack your kitchen.
Turn your box into a workbench.
Step 8
Follow the step-by-step instructions and install your kitchen (or watch your builder/carpenter/installer do it for you!).
Rough measurements are fine for initial drawings and quotations. And you provide final measurements before manufacture can begin.
Click here to see Pezzo in pictures.
Questions? Contact us! Call us on: 02 6230 9414 or email:Email us from here.