Bamboo
---
Bamboo is a versatile, strong, stable and durable material that is a viable alternative to timber in many situations, including kitchens, vanity units and bookshelves.

Many people choose bamboo for its unique aesthetic appeal and solidity of the material. Other people are attracted to its sustainability.

Bamboo is a grass, which is pest resistant, grows in poor soils and requires little water in comparison to other crops.

Bamboo is harvested every 5-7 years, without the need to replant as the bamboo is simply cut and left to regrow.

Bamboo occurs in different colours and types to create a unique look.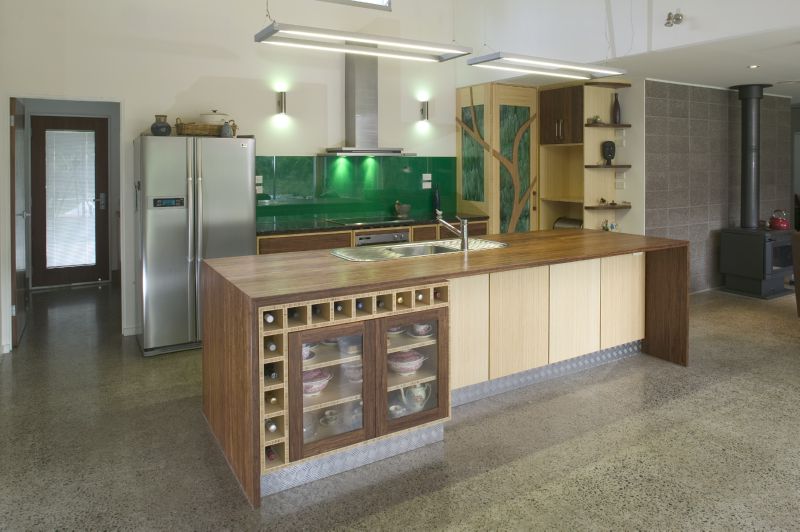 Marmoleum
---
Marmoleum, most often used as a flooring product, is also ideal for:

Bench tops – particularly office bench tops and lining drawers and cupboards.

Marmoleum is a natural product made from natural, renewable materials: linseed oil, rosins, wood flour, cork flour, limestone and organic pigments on a jute backing.

Durable – as it continues to harden over time.

Anti-static – as it repels dust making it easier to clean and

Hygienic – bactericidal properties prevent micro-organisms from multiplying themselves.

Available in a wide variety of colours.
Osmo Oil
---
Osmo Oil originally designed as a timber flooring finish, is an ideal finish for timber and bamboo: furniture, kitchens and bench tops.

Osmo Oil is an oil based on natural oils and waxes including sunflower oil, soybean oil, thistle oil, carnauba wax, candelilla wax and paraffin.

Osmo Oil:

Is easily maintainable

Non-toxic, low VOC for people sensitive to Volatile Organic Compounds and can be used for children's toys.

Penetrates deeply into the timber/bamboo whilst allowing it to breathe.

Won't crack, flake, peel or blister.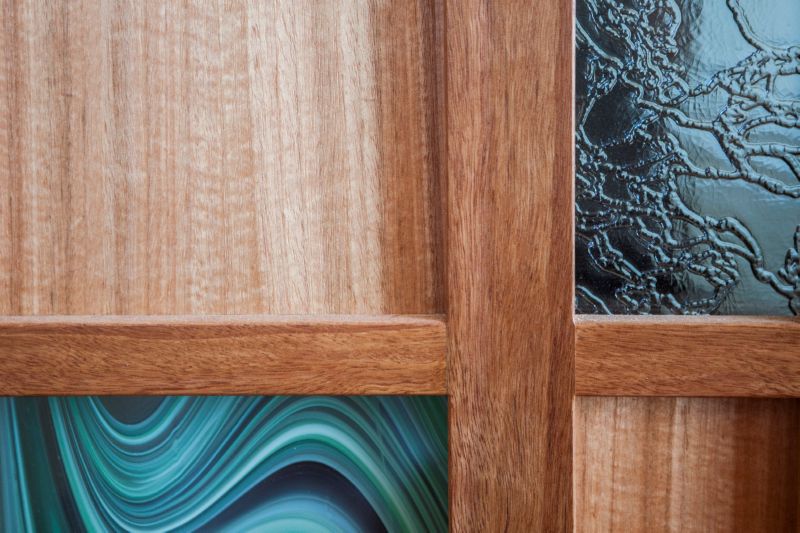 Plywood
---
Plywood is an engineered board. Thin layers of wood veneers called plies are glued and pressed together to create a strong, stable timber product.

In Australia, locally grown plantation grown hoop pine is often manufactured into plywood. In Europe, white birch is commonly used.

Plywood is manufactured for both interior and exterior uses and comes in different quality grades, according to its intended use.

Select Custom Joinery source plywood with FSC (Forest Stewardship Council) and COC (Chain of Custody) certifications, with low formaldehyde levels for people who prefer low VOC (Volatile Organic Compounds) materials.
Hardware
---
A furniture piece is only as good as the materials that create it and the workmanship that puts it together.

We use Blum hinges and Blum Movento for timber soft close drawer runners. Blum provides a lifetime warranty on their hardware – which is considered to be about 20 years.

For adjustable shelves, we use brass bushes and shelf pins. These are very sturdy and durable.

Fittings and fixtures are an important component of our work and we choose them for their durability, quality, ability to do the job and their aesthetics where appropriate.
Recycled Timbers
---
Recycled timbers are available in a wide variety of Australian timbers, are ecologically responsible and have a unique character and story, stemming from their previous life. Nail holes and other features in the recycled timber create a unique look and feel to the given project.

The supply of recycled timbers comes from houses, bridges, commercial buildings and other constructions being renovated or replaced.

Using recycled timber avoids the need to use new, forest timbers.